Reduce Hair In Your Pipes With a Drain Filter
Clogged drains are the most common household plumbing problem. One of the main clog-causing culprits? Hair.
Hair buildup causes slow drains and messy backups that render your sink, shower or tub unusable until the drains are cleared. What's worse, over time these buildups can cause mainline clogs in your sewer pipes, which are much more difficult and expensive to fix than simple drain clogs. Backed-up water also puts extra pressure on your waste pipes, stressing them and shortening their useful lifespan.
The best way to avoid all this hassle and expense is to prevent hair from entering the pipes in the first place. There's a surprisingly easy and inexpensive way to do it—a drain filter.
Also called drain covers, drain screens, drain protectors, drain strainers or hair catchers, these nifty gadgets fit over or inside your bathroom drains to catch the hair before it enters the pipes. Most cost anywhere from $5 to $15 for one or a set of two, depending on the design and material (usually plastic, metal mesh or silicone).
You may have tried a drain filter in the past and didn't like it due to a flimsy or bulky design, slow drainage, or having to clean out the hair on a daily basis. However, there are now many different models available, with a variety of features to make them more user-friendly.
Here are a few of the most popular drain filter styles:
Dome style drain screen. The most common and inexpensive type, these look like a colander and fit over the drain. They work with both flat and pop-up drains. Look for features like suction cups and weighted rims that help keep them in place. Many are now anti-microbial and dishwasher-safe, so it's easier to keep them fresh and clean. These do need to be cleaned regularly (you'll probably need to wipe them out after each shower) in order to keep water flowing through them.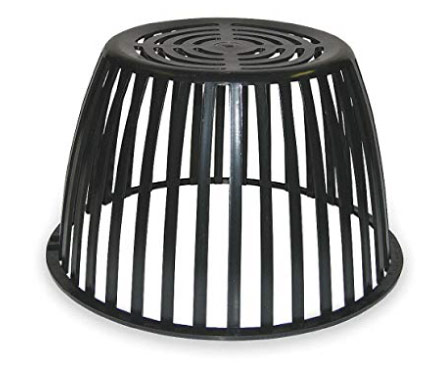 Drain cover. These also fit over the drain, but are a flat disk rather than a dome. Many people prefer this low-profile, less obtrusive design. Again, look for features like weighted or silicone rims, which will help keep the drain cover from sliding around when the water's running.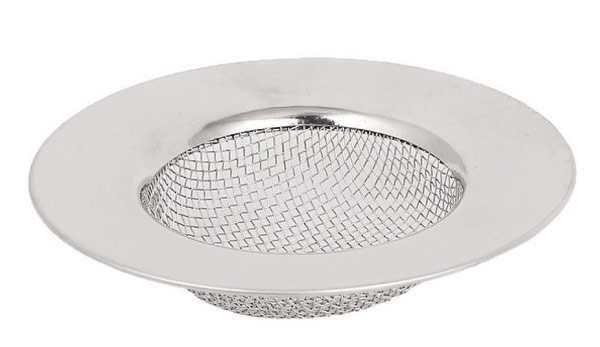 Basket or plug style hair catchers. These fit inside the drain, so they're totally unobtrusive. They're out-of-sight and out-of-mind until it's time to clean them, and need to be cleaned less often—some can go for months between cleanings. Some are disposable or use replacement filters so you don't even have to deal with cleaning out the hair, which is more convenient but also more expensive. Most also have to be removed if you need to use a bathtub stopper.
Additional Ways to Keep Hair Out of Your Pipes:
Give your hair a quick brush or comb before jumping in the shower. It's easier to sweep excess hair off the floor than clean it from your drain filter or drain.
When styling your hair, step back or lean away from the bathroom sink. This one simple change can make a big difference.
When cleaning out your brush or comb, never put the hair down your sink or toilet. Put it in the trash instead.
Your drain filter might not catch everything. Every few weeks, pull out any hair you can from the drain opening. You don't need a fancy tool—just a piece of wire with a bent end will do the trick.
If you have persistent issues with water draining slowly, and off-the-shelf products aren't fixing the problem, you may need to have the drain snaked to remove debris deeper inside the pipe.
We do our best to provide current and accurate information, but this content could contain errors or information that is not correct for your situation or equipment. Resources found on our website are provided as general information. Reddi Industries does not assume any liability resulting from the provided information. If you attempt to repair or modify plumbing, electrical, or other equipment in your home or business, always consult your equipment's operating manual first, and only do so if you are qualified.