Water Heater Repair Wichita KS
We repair and replace water heaters in the Wichita, KS area. If you have a leak, no hot water, or discolored water, give us a call. We offer 24/7 emergency service.
We service all brands, and all styles of hot water heaters, including:
Traditional (Tank) Water Heaters
Tankless Water Heaters
Electric and Gas Models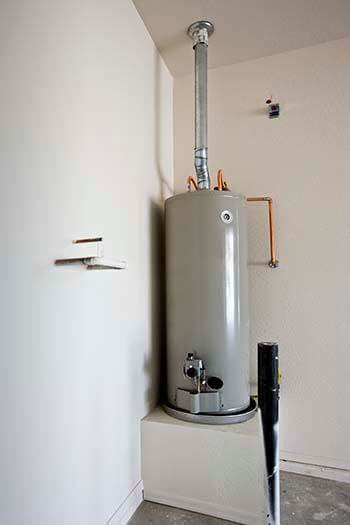 Same-Day Service
Most water heaters last between 10 and 12 years. If your hot water heater is leaking, or not heating properly, it's a good bet it's time for a replacement. While we can make repairs, if you have an older model, it's most likely a replacement will be more cost effective.
We carry several major brands of storage and tankless water heaters, in several sizes to suit your home or business. We'll help you choose the most efficient model for your hot water usage, and our expert plumbers will get your new appliance up and running quickly and safely.
Licensed and Insured
Parts and Labor Warranties
24/7 Service
Certified, Full Service Plumbers
100% Customer Satisfaction Guarantee
Hot Water Heater Replacement
If we can't repair your water heater, we offer same-day replacement. We have a large inventory on hand, with options for all sizes and all price ranges.
We carry top brands such as American Standard, A.O. Smith and Bradford White. All new installations are done at a flat rate, so there are no surprise charges. 100% satisfaction guaranteed.
Tankless Water Heaters
According to Consumer Reports, up to 30 percent of the average home's energy budget goes toward heating water. With the rising costs of electricity and natural gas, many homeowners are looking for more energy-efficient solutions for hot water, such as tankless water heaters.
A tank storage heater is the kind of water heater you're probably most familiar with. It uses either gas or electricity to heat several gallons of water, which is stored in the tank until it's needed. The water in the tank cools over time, so the heating element has to keep firing back up to reheat the water. If a lot of hot water is used in a short time, it could run out, and you'd have to wait for more water to be heated.
Tankless water heaters, on the other hand, use gas or electricity to heat water directly as it's being used. For this reason, they're also referred to as on-demand heaters. With a tankless system, you never have to worry about running out of hot water, and you can save energy by only heating water as you need it. Although tankless water heaters have a higher initial cost than storage water heaters, the tankless versions typically last more than 20 years, compared to only 10-15 years for a storage unit.
Reddi Plumbing has several models of tankless water heaters to choose from, and we install and maintain all types.
Learn about water heaters in our tank vs. tankless FAQ