Reddi Root'r Plumbing provides fast, professional drain cleaning for homes and businesses in the Wichita area.
If you're experiencing a clogged drain, backed up toilet, slow running water or other sewer problems we can help. We offer video inspection, and specialize in damage cased by tree roots. Our rooter services also include snaking and water jetting. You may need your drain cleaned if:
Your shower, sink or bathtub drains slowly
Your drain is gurgling
Your toilet is clogged
Drains are smelly
Sewage is backing up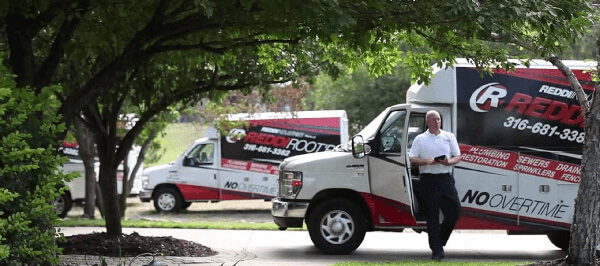 Expert Plumbing for 50+ Years
Reddi Root'r has provided expert plumbing services in Wichita for more than 50 years. Locally owned and operated, we can help clear your drains and ensure your plumbing is operating at maximum efficiency. We repair sewer lines, clogged drains, water mains, sewage backups, tree roots in your pipes (rooter service), and much more.
Call us today for fast service.