Septic Tank Pumping and Cleaning
Reddi Root'r Plumbing provides fast, professional septic tank service for homes and businesses. Licensed and insured, we've been Wichita owned for more than 50 years.
We have high capacity pumping trucks suitable for small and large jobs.
Our Services Include:
Septic Tank Pumping / Cleaning
Lateral Line Cleaning
Lagoon Services
Tank Services
Sewage Clean up
Vacuuming Bulk Solids, Liquids and Slurries
Hydrojetting (waterjetting)
Septic System Evaluation
Septic Tank Installation
Sludgehammer Remediation System
And More
Ask about our septic tank maintenance programs.
Septic Tank Installation & Repair
We also install, repair and replace septic tanks. If your tank is leaking, cracked, or if it has reached the end of it's life, give us a call for an estimate. We replace existing tanks, and install new septic systems for homes and businesses in the Wichita area.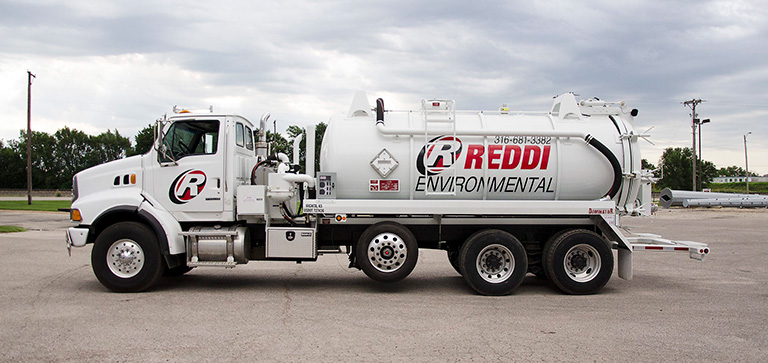 We do plumbing and septic cleaning right the first time. Flat rates, no hidden costs.
Residential, Commercial and Industrial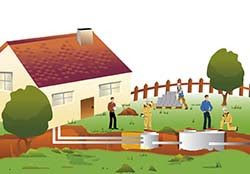 Serving All of Kansas
Maintaining your septic tank is very important. When put off, it may cause serious, costly septic backups on your property. You should have your septic tank cleaned at least once a year, and for most tanks, more frequently is recommended.
In addition to septic tank pumping servers, we also offer products to help reduce sludge in your system. This simple maintenance is less costly than replacing lateral field.
Call us for service.