Wichita Plumbing
Reddi Root'r Plumbing provides fast, professional plumbing service for homes and businesses. Licensed and insured, we've been Wichita owned for more than 50 years. Our Services Include:
Fixing Water, Gas & Sewer Lines
Repairing Leaks & Clogs
Drain Cleaning & Rooter Services
Trenchless Sewer Replacement
Video Pipe Inspection
Installing Lines
Faucet, Toilet & Shower Repairs
Garbage Disposal Repair
Installing & Repairing Sump Pumps
Backup Sump Pumps
Commercial & Industrial Plumbing
Septic Tank Services
And More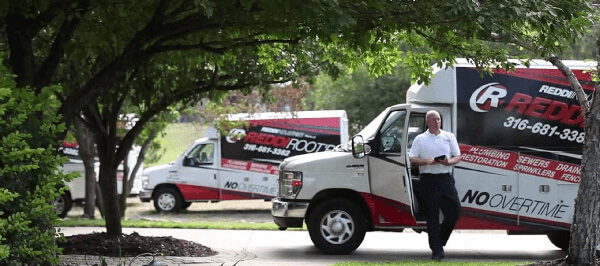 24/7 Service – No Overtime
At Reddi Industries, we do plumbing right the first time, with one rate and no hidden costs.
Highly skilled plumbers bring extensive experience and to every job. Reddi is committed to 100% customer satisfaction, 100% of the time. Call us today fast service.